PEACOCKS FLY HALF MARATHON
This race is both virtual and a live Georgia race! Georgia runners to start at 9am
If it takes you 30 minutes or 7 days we don't care! We just want you to celebrate your independence with movement!
July 7, 2018 will mark our second annual Peacocks Fly Virtual race and our first year of hosting a half marathon and a 10k. This race will be for runners and walkers of all ages! It is a go at your own pace, in your own neighborhoods event.  Our goal is to get as many people motivated to move as possible! All proceeds of this race will go to benefit Bariatric Weight Loss Family Foundation. A 501c3 non-profit organization designed to support, educate, and help our community learn the importance of good health, and living a happier life.
---
We have 3 Swag Packages available to all run participants.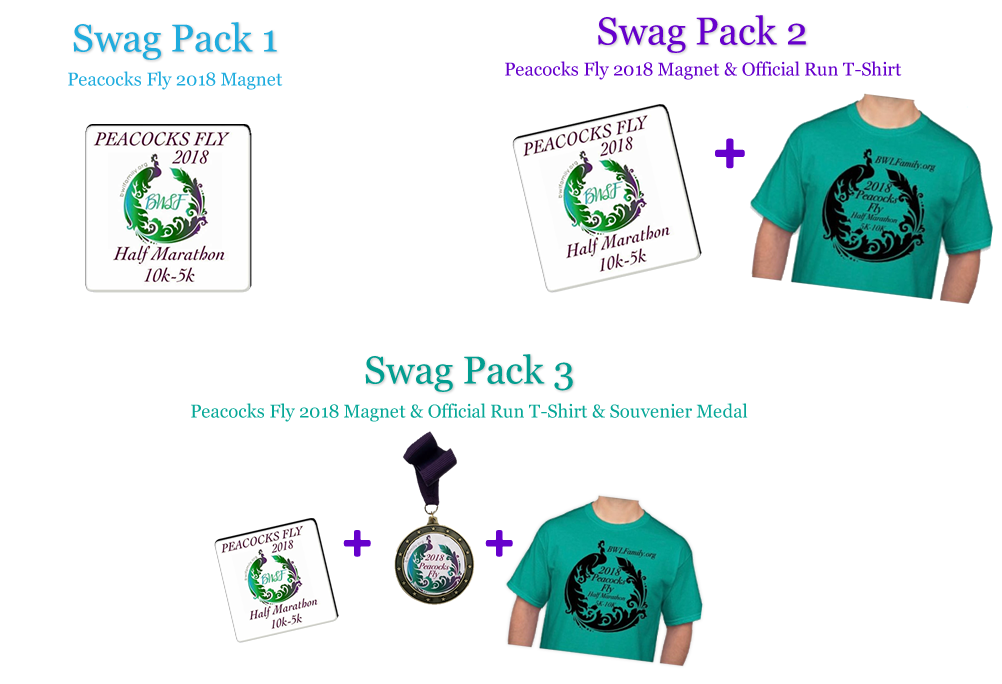 FAQs
 Can I update my registration information?
Yes, here's how to update.
Can I join a team after registering as an individual?
Yes, check out the instructions from Eventbrite

 How can I contact the organizer with any questions?