Our nation is facing obesity issues and many are turning to weight loss support groups for help. The CDC reported that 37.9% of adults over age 20 are obese. While we are actively helping over 20,000 members to deal with their weight loss issues and support needs, we need your help to make our efforts go even further.
Family is a nonprofit 501c3 foundation and was founded January 9th 2016 by Gail Reeves and Cassandra Crawford. Bariatric Weight Loss Family came to fruition as a Facebook group after the founder experienced what most have: a lack of support for those struggling through the weight loss journey. The path so many of us had to choose for ourselves was and is not an easy one. We often refer to the group simply as "Family" because we are more than just a weight loss group–we actively aim to be a holistic resource for support and well-being. Our paths, our journeys, are all encompassing–there is no part of our lives or days that don't intertwine with being a weight loss surgery patient. We quickly grew the group gaining hundreds then thousands of members. We branched out to other social media outlets such as Instagram and Pinterest, however we quickly realized we couldn't just stop at social media– at a Facebook group–we wanted to impact lives on a larger scale.
BWLF 3rd Annual Family Reunion Conference – Atlanta, GA
With over 16,000 Facebook members from all around the world, we are bringing the overweight community together to face this global wide epidemic. We are WLSFA's Facebook Support Group of the Year (GOTY) 2018 winner and 2018 Best Of Non-Profits winner. Our goal is to help our community learn and grow while we support them on their weight loss journeys.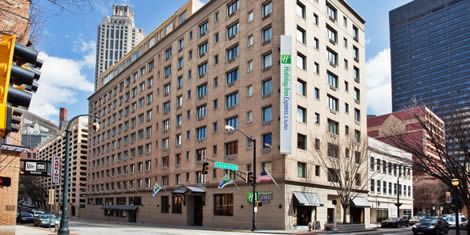 PLEASE come join us March 20 – 22, 2020 ATLANTA GA for our 3rd Annual Family Reunion and our FIRST EVER OHANA'S CHOICE AWARDS!!! We are celebrating YOU! Your journey, your inspiration, your struggles and accomplishments! COME BE A PART OF THE FAMILY!
What's with all the peacocks BWLF?

If you're able, we'd love it if you could make a donation of $10-100 in product, thrift store items, or dollars to help us achieve our mission and help bariatric patients in need. Thank you in advance for your contribution. Your donations go directly to those in need, as we are a completely volunteer run organization.
Here are some of the ways you can help:
Or Make a One Time Donation
Call me (Gail) directly at 470-353-3393
Call our CEO Cassandra Ansara at 770-835-4646
Send a check to our PO Box
Send product directly to our PO box
PO Box 1551
Woodstock, GA 30188
Please consider sponsoring our next event, July 6th Peacocks Fly 5k And Half Marathon, for bariatric and weight loss patients!
Google Reviews –
We are looking to get our name known on Google. Please follow the link to rate us and give us a review.  This will help BWLFamily Foundation in our mission to help others. The exposure will help us to grow with vendors and sponsors. A simple review can help family get the big fish and that in turn can help all of YOU! BWLFamily Reviews on Google
Connect with us! Sign up for our newsletter here:
Find inspiration, information & support on your journey